Our mission:
We love work that is personal and political and shows that you can write beautifully and incisively about important subjects.
In the second half of 2019 we published pieces on the theme of race/riot/rebellion/revolution in order to commemorate the 1919 Chicago race riot, the 1919 Red Summer, and the 400th anniversary of the introduction of slavery in what became the U.S. Though we no longer have specific submission portals on that theme, we always welcome work that deals with the general subjects of race/riot/rebellion/revolution.
As writers, we know how hard it is to wait for a response, so we accept simultaneous submissions.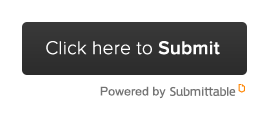 Contact our editors for questions about the work we publish. When we moved from print to online, we inherited a passel of submissions and we're still going through them. We had a huge backlog, especially, of poetry. We are now reading in these categories:
Dispatches from a Pandemic
We will be publishing dispatches intermittently while the pandemic lasts. We are looking for nonfiction contributions roughly two to eight paragraphs long. We seek most of all interesting observations, reports on conversations and conditions, descriptions on the effects of the pandemic and other bits and pieces that add to everyone's understanding of the way the pandemic is affecting individuals around the world. We are not interested in generalities or information that can be found in journalistic or scientific publications. However, if you have historical (1918 flu, the plague) reflections we will be happy to read them. We will be happy to include drawings, paintings and photographs, as long as the rights are free. We're also open to receiving audio and video. We are hoping that this small effort will help unite writers and others in this trying and dangerous time. 
General Fiction
Short, long, medium; realistic, surrealistic; traditional, fragmented. Surprise us.
General Nonfiction
Memoir, reported essays, braided essays, collages, vignettes, extremely literary journalism, experiments, oral history, meditations. Short, long, medium.
Drama
Short theater pieces, monologues, excerpts of longer work.
The Loop
The Loop (Art/Power) features nonfiction of most kinds, accompanied by art of most kinds. We welcome reportage, oral histories, review-essays, meditations, collage essays, political ruminations, travel pieces, your weird experimentalisms, interviews, critiques, and forms we haven't thought of. The combination of art and text is important for The Loop.
Reviews and review-essays:
Unlike many other literary magazines, ACM welcomes book reviews and review-essays about history and social issues. We're most interested in books that provide new ways of looking at subjects. We also publish reviews and review-essays of works of literature. We encourage creativity in form. We occasionally publish reviews of other art forms.
Interviews
We are open to queries about interviews with writers and with people who might be called "public intellectuals."
Art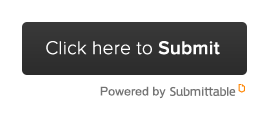 We seek art to accompany text, and also are open to publishing artists' portfolios.