Our mission:
We love work that is personal and political and shows that you can write beautifully and incisively about important subjects. We are based in Chicago, slightly biased toward Chicago writers and topics, but welcome work from around the world.
In the second half of 2019 we published pieces on the theme of race/riot/rebellion/revolution in order to commemorate the 1919 Chicago race riot, the 1919 Red Summer, and the 400th anniversary of the introduction of slavery in what became the US. Though we no longer have specific submission portals on that theme, we always welcome work that deals with the general subjects of race/riot/rebellion/revolution, especially in the wake of recent events.
As writers, we know how hard it is to wait for a response, so we accept simultaneous submissions.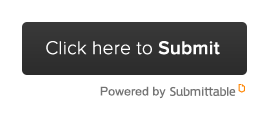 Contact our editors for questions about the work we publish.
Poetry–general and thematic–closing January 31, 2020 or until filled:
We are open to all styles of poetry, from formal to experimental, including prose poems, and writing that is compelling, evocative, and memorable. We are reading poetry on any topic as well as those on specific themes–the Jewish experience and bodies/illness. Submit up to 3-5 poems. Read more on Submittable.
General Nonfiction–closed at the moment while we catch up
Fiction–closing November 30, 2020
We seek dynamic prose, diverse perspectives, and fresh characters in stories between 500 and 7,500 words. Please submit no more than one story at a time, unless you are submitting flash fiction (under 1,000 words), in which case we welcome up to three pieces submitted as one document.
Drama
We seek short theater pieces, monologues, excerpts of longer work. See the Submittable page for information on formatting.
The Loop
The Loop (Art/Power) features nonfiction of most kinds, accompanied by art of most kinds. We welcome reportage, oral histories, review-essays, meditations, collage essays, political ruminations, travel pieces, your weird experimentalisms, interviews, critiques, and forms we haven't thought of. The combination of art and text is important for The Loop.
Translations
We welcome translations of fiction, nonfiction, poetry, and drama. (We might only publish excerpts of long works.) Please send the original too; whenever possible, we will also publish the piece in the original language. We need the written permission of the writer whose work is translated.
Reviews and review-essays
Unlike many other literary magazines, ACM welcomes book reviews and review-essays about history and social issues. We're most interested in books that provide new ways of looking at subjects. We also publish reviews and review-essays of works of literature. We encourage creativity in form. We occasionally publish reviews of other art forms. We now have separate review portals for poetry and for prose.
Interviews
We are open to queries about interviews with writers, activists, artists, and with people who might be called "public intellectuals."
Art
We publish thumbnails with each work of fiction, poetry, and nonfiction, and welcome all sorts of media.We also publish portfolios of an artist's work (including photographers). Please query with a link to your web site or attachments, via Submittable.