The fantasy genre (as well as the sub genres of Magical Realism, Southern Gothic lit, and anything classified as wonderfully weird à laLovecraft or Murakami) has consistently enthralled both children and adults alike. My love of the genre can be traced back to my elementary school days, when we threw a Harry Potter sleepover for all the girls in our third grade class (I have included a photograph below; I am the goob on the far left).
Yet even now this love of the magical and the fantastic remains, I muse, as I battle my boyfriend Mylo in a chopstick swordfight at a sushi restaurant. And it got me thinking why fantastical books are so appealing, even to those that have entered the responsibilities of their adult lives (or to ostensibly immature twenty-year-olds that still watch cartoons, like myself). Books with fantastical elements allow you to face and ponder the Big Stuff in a not-so-big way, which wouldn't be as easy to do in the realm of the real. They offer a new way to look at the present world, in a world that isn't.
I put together a few magical books that blur the line between kid and adult. I hope you enjoy them, regardless of your age.
Watership Down by Richard Adams
A classic novel about a group of talking rabbits on an adventure to secure a new home. The prose is oddly lyrical and has a high vocabulary level for a children's novel. Adams weaves mythology, heroism, and exile in a manner that is both insightful and lighthearted.
Howl's Moving Castle by Diana Wynne Jones
The book that inspired one of my favorite animated Hayao Miyazaki films by the same name. Wizards, spells, a castle that traverses the landscape, a 17-year-old girl transformed into an old woman— Wynne-Jones balances quirky, heartening magic with a darker blend of fantasy that comes very close to nightmare.
Kafka on the Shore by Haruki Murakami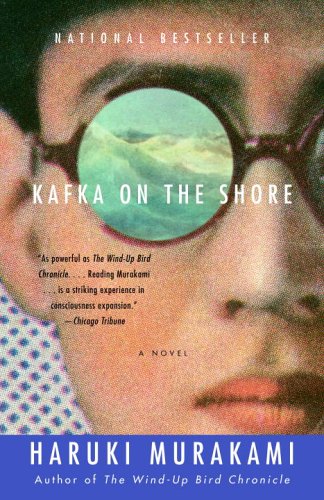 Not a children's novel, but it seemed fitting to include it, as the book involves talking cats, fish falling from the sky, and events that are so brilliantly weird you find yourself wanting to believe in them anyway.
Extra links/ further reading:
Lemony Snicket's children's poetry selections that are not for children:
Edward Gorey's The Gashlycrumb Tinies: A Very Gorey Alphabet Book
Meredith Maltby is from Glen Ellyn, Illinois and is a rising junior at Tulane University. She studies English and Linguistics, and is on the Tulane women's tennis team. She is the poetry editor for the Tulane Review and an avid reader/ writer of poetry and fiction.